InterCatering is a leading event caterer in Greece that provides outstanding services for unique and demanding high-end events, corporate galas, wedding receptions, social celebrations, cocktail parties, private dinners and conferences since 1990. The company's true passion for creating exceptional dishes combined with great professionalism and expertise, guarantee sophisticated catering services for any occasion.
Our mission is to turn every event into a gastronomic experience of refined flavors from the Mediterranean and international Cuisine by using fine ingredients and exemplary culinary techniques, with impeccable food styling and flawless services. Moreover, our experienced team is by the client's side with valuable guidance at every stage of the event design.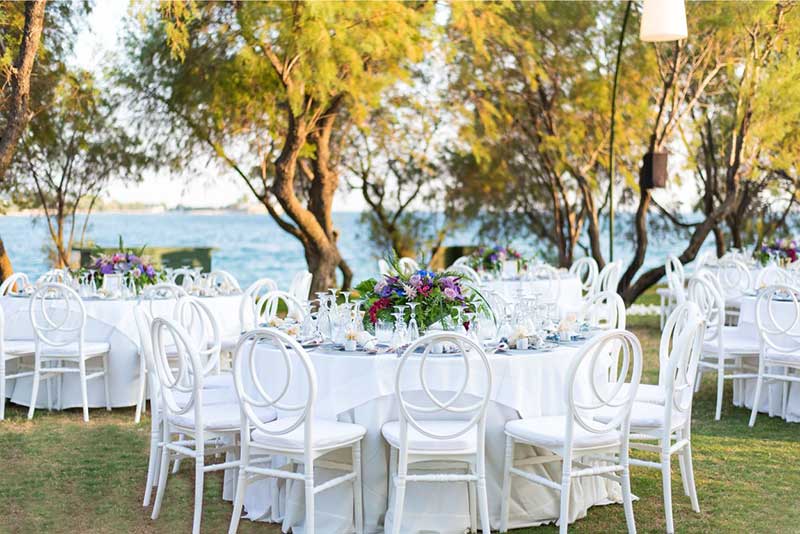 Having exclusive cooperation with top venues in Attica, such as "Ble Azure" and "Ble Pavillon", two venues located on the southern coast of Attica ideal for corporate events, gala dinners, workshops, seminars and social celebrations, InterCatering offers you complete solutions for hosting your event.
Also, having a significant collaboration with "Megaron Athens International Conference Centre – The Athens Concert Hall", the company not only provides exquisite catering services for first-class international and European conferences but also accommodates corporate galas at its grand banquet hall.
In addition, we offer our event catering services for demanding corporate events, social or private occasions at leading venues, museums, sports stadiums, and also at top locations outside of Attica, with Mykonos and Santorini islands standing out or in any area of ​​your choice across Greece.