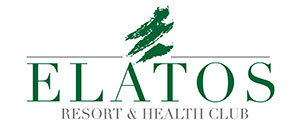 Conference Facilities:
Total Capacity:
120 prs
Address:
Eptalofos, 33057, Mt. Parnassus, Central Greece
T:
+30 22340 61162/3/9
E:
info@elatosresort.gr
Website:
https://www.elatosresort.gr/
CATEGORY: 4*
LOCATION: Elatos Resort & Health Club is located at an altitude of 1.300 m. Only a two hour drive from Athens, the resort is set in a 35,000 acres estate within a dense fir-tree forest part of the National Park, making it the perfect destination for unique high tier corporate meetings, team-building events and conferences of up to 100-120 persons in stunning surroundings. The Parnassus Ski Centre is a mere 9 km from the resort and the ancient sanctuary of Delphi is less than an hour drive away. Elatos Resort is a wonderful escape from the urban hustle & bustle, allowing guests to experience all the privacy of an
exclusive retreat. Any company aiming high will reap the benefits of this one of a kind mountain resort, where goals can be realised and successes achieved by bringing the team even closer together.
HOTEL IS OPEN: All year round
ACCOMMODATION: 39 independent chalets blend in harmoniously with the surrounding environment and can accommodate 2-6 persons each. All chalets offer spectacular views of Mt. Parnassus.
RESTAURANT & BAR: The resort's welcoming bar and restaurant can be found in the main building offering Greek and International dishes and guests can enjoy a range of meals, including a la carte options. The hotel bar serves premium drinks, cocktails and an extensive wine list.
ACTIVITIES: The resort is the perfect base from which to organise corporate team-building events with a range of activities certain to provide exciting challenges and unique experiences. Walking and hiking activities along forest trails, mountain passes and gorges can be tailored on request and in accordance with the group size. An area of natural beauty known for its rare flora and fauna, it is the perfect city escape for themed weekends with rock-climbing, mountain biking, flying fox and bushcraft encouraging team work in a very entertaining way.
FACILITIES: The Elatos Spa by Apivita offers a full range of relaxing spa therapies and treatments, with an inviting indoor heated pool and Jacuzzi for guests to use, as well as a fully equipped gym. Functional meeting spaces can be used for corporate events and special occasions while the spectacular landscape is the perfect backdrop for unique outdoor activities which encourage a greater sense of team spirit.
AUDIOVISUAL: Wired Microphones, Wireless Microphones, Screen, ADSL Connection, Overhead & Slide projectors, TV, CD/DVD, Additional technical equipment is provided under request.
MH.T.E.: 1354K034A0214100